Bridal Design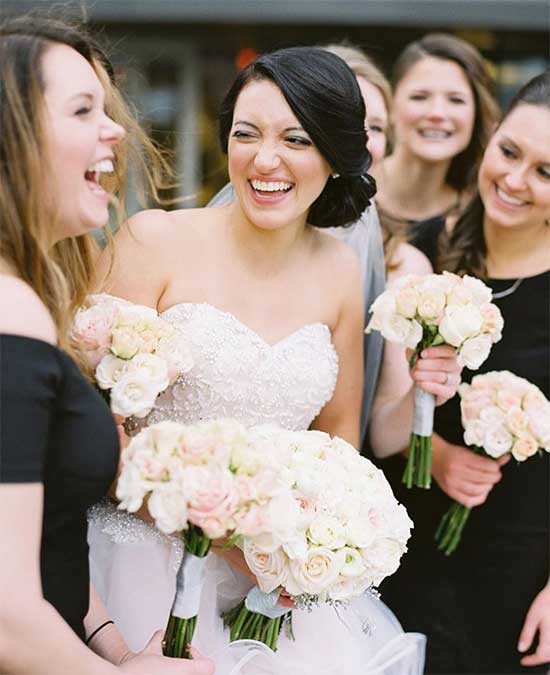 On Location Pricing
Bridal Hair … $140
Formal Style … $90
Bridal Makeup … $140
Reg. Makeup … $115
False Lashes … $25
In Salon Pricing
Bridal Hair … $120
Formal Style … $75
Bridal Makeup … $120
Reg Makeup … $100
False Lashes … $20
An additional travel fee may be required depending on the location.
Pulse loves weddings! Let Pulse Salon help make your wedding stylish and beautiful. Do you have something unique in mind? Let us know, Bridal design can be customized to meet your needs. We are happy to discuss custom arrangements.
We require a bridal trial for hair styling with all our brides prior to the wedding date. Please book in advance as wedding parties require special planning.
On-location bridal styling is available for one or two stylists. The number of stylists is determined by the size of the bridal party. Additional fees may be required for locations residing outside of the greater Portland area.
Complimentary Champagne mimosas for bridal parties of four or more.
Please view our photo gallery for examples of our bridal work:
Ready to book? Contact us today!